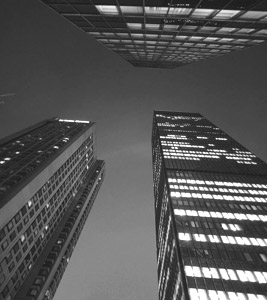 Articles
The Biggest Mistakes Information Marketers Make Poor Planning For Launch Date
If you're planning a large product launch on a specific date, be sure to allow adequate time for everything involved in putting together a new product. From graphics to overall packaging decisions to lining up affiliates to setting up your ordering mechanisms, there's a lot involved in successfully launching a new product. I don't know how many times clients have come to our company, Speaker Fulfillment Services, just days prior to their intended launch date, and they're still editing audios or videos, don't have any graphics created yet, and any number of other things that make it more difficult to meet a desired launch date successfully. Here's a simple Product Launch Checklist that can help you plan better and increase your chances for a successful new product launch. More than 2 Months Pre-Launch Create the content — record audio(s) and/or videos, write manual Determine what the product components will be — DVDs, Audio CDs, Data CDs, manuals, downloads, etc.
If CDs or DVDs are included in the product, determine what packaging you want to use (individual DVD style cases, plastic sleeves in two or three-ring albums, paper sleeves, plastic sleeves included in print binder, jewel cases, other) If print components are to be included, decide on desired binding method (saddle stitched, three-ring binder(s) including size, spiral binding, comb binding, or perfect binding) Determine if tabs are to be included in printed component Determine if any components are to be shrink-wrapped Determine if printed components are to be printed single-sided or double-sided Determine if printed components are to be printed only in black or whether full color will be used. Determine if product will have any bonus items (physical and/or download) Get pricing from your fulfillment company Begin lining up your affiliate and joint venture partners Minimum of 8 Weeks Prior to Launch If transcripts are to be included, get audio transcribed Get artwork developed for all printed pieces (CD labels, CD/DVD packaging, binders, etc.) — if necessary, request specs from your fulfillment company Proof all artwork Determine desired audio format for final product (.wav or MP3 files) Inform your fulfillment house of launch date and the quantity to be produced Develop a product assembly document for your fulfillment company Provide your fulfillment company with a primary and back up contact to reach if there are any questions about the product Continue work on affiliate and joint venture partners Begin development of your affiliate tools including pre-written classified ads, articles, banners, etc.
Minimum of 6 Weeks Prior to Launch Format transcripts into final "print" version (PDF or Word document) Proofread your transcripts and other written documents Send transcripts and other written documents to your fulfillment company Quality check your audios and/or videos Write a thank-you letter to be included with the product Write a "Read this First" or "Getting Started" document to include with the product to help your customers consume your product Send all artwork to your fulfillment company via disc or downloadable links If appropriate, convert MP3 files to .wav format Break audio into tracks and add front/back music if desired Send your fulfillment company your physical address where a sample product can be shipped Write the sales copy for your website Develop your website Send physical masters of CDs and/or DVDs to your fulfillment house Minimum of 4 Weeks Prior to Launch Determine preferred shipping method and notify your fulfillment company Proof a product mockup Notify your fulfillment company if the mockup is approved or if changes need to be made Add the product to your online shopping cart Inform your fulfillment company of any product name(s) the product may be sold under and accompanying SKU numbers If required, pay deposit on job to your fulfillment company Continue work on affiliate and joint venture partners Minimum of 2 Weeks Prior to Launch Setup and test your order notice delivery mechanism with your fulfillment company Launch Date Make website live Post Launch If your launch exceeds expectations notify your fulfillment company of additional production requirements.
Bret Ridgway is co-founder of Speaker Fulfillment Services, a company dedicated to helping information marketers. To pick up your own copy of his "New Information Product Development and Launch Checklist" visit http://www.50BiggestMistakes.com .
Affiliate Marketing
---




Buffalo Free Local Gay Phone Chats - Inspect the incredibly best free local gay phone chats inside Buffalo NY

Cleveland Gay Chats Local - Take a look at our most excellent gay chats local for Cleveland OH

Pasadena Free Gay Chat Line Numbers - Please be sure to check our incredibly best free gay chat line numbers around Pasadena CA

The way to Become the Finest Affiliate marketer - Beneficial solutions in support of all Affiliates

Attaining Top Affiliate Level - A few basics meant for Affiliate Marketers

more...